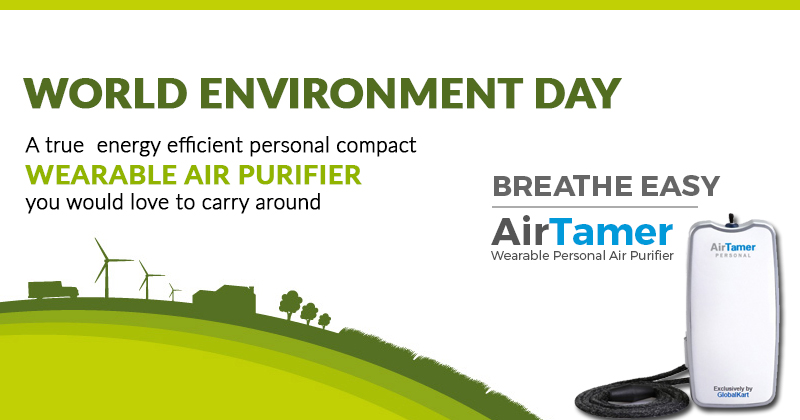 World Environment Day 2019 – Air Pollution
As per the dictionary, the air is the invisible gaseous substance surrounding the earth. Then, why in the world an invisible thing like this is given so much importance? Why is the theme of World Environment Day 2019 'Air Pollution?' Because, like food and water, we all need clean air to remain healthy and sound. However, human-made activities have led to tremendous destruction of the nature increasing the air pollution levels.
Approximately 7 million people worldwide die each year due to air pollution, of which, about 4 million of these deaths occur in Asia-Pacific alone. To have a serious discussion on the issue and plan the necessary action, China to host the World Environment Day 2019 on air pollution. The Government of China will host celebrations across multiple cities. The main event will be conducted in Hangzhou, the province of Zhejiang.
Who organizes this event?
The United Nations or UN, aware of the issues in the environment, host this event under The UN Environment Programme (UNEP, or UN Environment). The UN each year organizes the World Environment Day around a theme in order to draw worldwide attention toward pressing environmental concerns. World Environment Day is the biggest annual event that takes place every 5 June.
Every year different countries host the World Environment Day, where all the official celebrations take place. It sometimes is also called Eco Day or Environment Day, unofficially. The host country helps in bringing forward the environmental challenges it faces and asks worldwide support to discourse them — this time China to host the World Environment Day 2019.
Why will China be the World Environment Day 2019 host country?
China, with its developing green energy sector, has attained the position of climate leader. With environment protection in mind, the country possesses half the world's electric vehicles and 99% of the world's electric buses. By hosting World Environment Day 2019, the Government of China will be in a better position to exhibit its innovation and progress toward a cleaner environment and inspire other nations to walk the same path.
What is the motive behind this celebration?
The prime motive of the day is to raise awareness of the environment and the issues faced by it. The celebration enlightens us with insights based on the constructive research carried out by various organizations. Since its initiation in 1974, it has now become a global phenomenon celebrated in more than 100 countries. The celebrations urge governments and individuals to come together to explore options and improve environment quality worldwide.
What steps will help achieve the goals of this day?
The day can be celebrated in many ways. Conducting clear up campaigns, concerts, and parades; tree planting; and lectures are some of the collective steps taken. Organizing group discussions and exhibitions, and giving prizes to individuals or organizations that come up with unique ways to protect the environment are other unique concepts rooting these days.
Air pollution is not a problem of a country or a region. It has become a problem of the entire world. First, it was believed that the world would go on war to get clean water, but the current situation portrays a different picture. Who knows, the world might go on fighting for clean air in the near future. To get through the difficult situation, we all need to come closer and join hands.
We have had enough discussion of protecting the environment. Have you thought about our protection? How are we going to save ourselves from this unhealthy environment? As stated by Robert Orben, 'There is so much pollution in the air now that if it weren't for our lungs, there'd be no place to put it all.' We need to get serious and protect our lungs first. To do so, what better option can we think of than AirTamer Air Purifier, India's first ever wearable air purifier – a simple hassle-free device that provides maximum benefits!
The AirTamer unit is so small that you can carry it wherever you go like your other belongings. Now you might be wondering how this small unit will help in keeping up our health! All thanks to the efficient mechanism of this unit. AirTamer is highly effective in keeping away pollutants from humans by just emitting healthy negative ions. These negative ions attract contaminants and help them get attached to the positive surfaces. In short, AirTamer air purifier saves you from the pollutants by creating a zone of healthy ions around you.
Make yourself a priority, because to help someone, you need to help yourself. So, first concentrate on protecting yourself from the attack of polluted air, by getting AirTamer air purifier. Then go and protect the environment.
World Environment Day