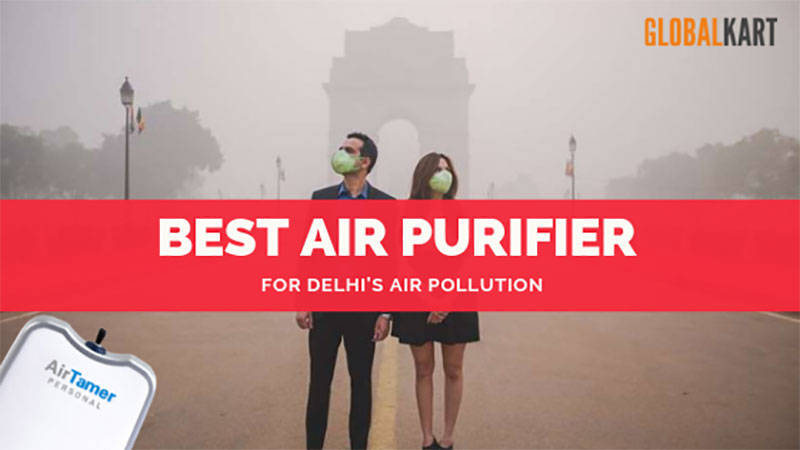 Choosing The Best Air Purifier for Delhi's Air Pollution
The dire situation of polluted New Delhi:
In recent times, the air pollution level in Delhi has reached alarming levels. Doctors, hospitals and medical professionals have repeatedly warned residents about the potential health hazards of the smog levels preceding winter season in the national capital. According to the World Air Quality Report 2018, out of the world's 20 cities having the highest annual levels of air pollution, 18 of them are located in India. Delhi's air pollution has currently reached its peak. The Ministry of Earth Sciences, India published a research paper in October 2018 that analyzed the major causes of air pollution, linking roughly 41% of Delhi's air pollution to vehicular emissions, 21.5% to dust, and 18% to industries.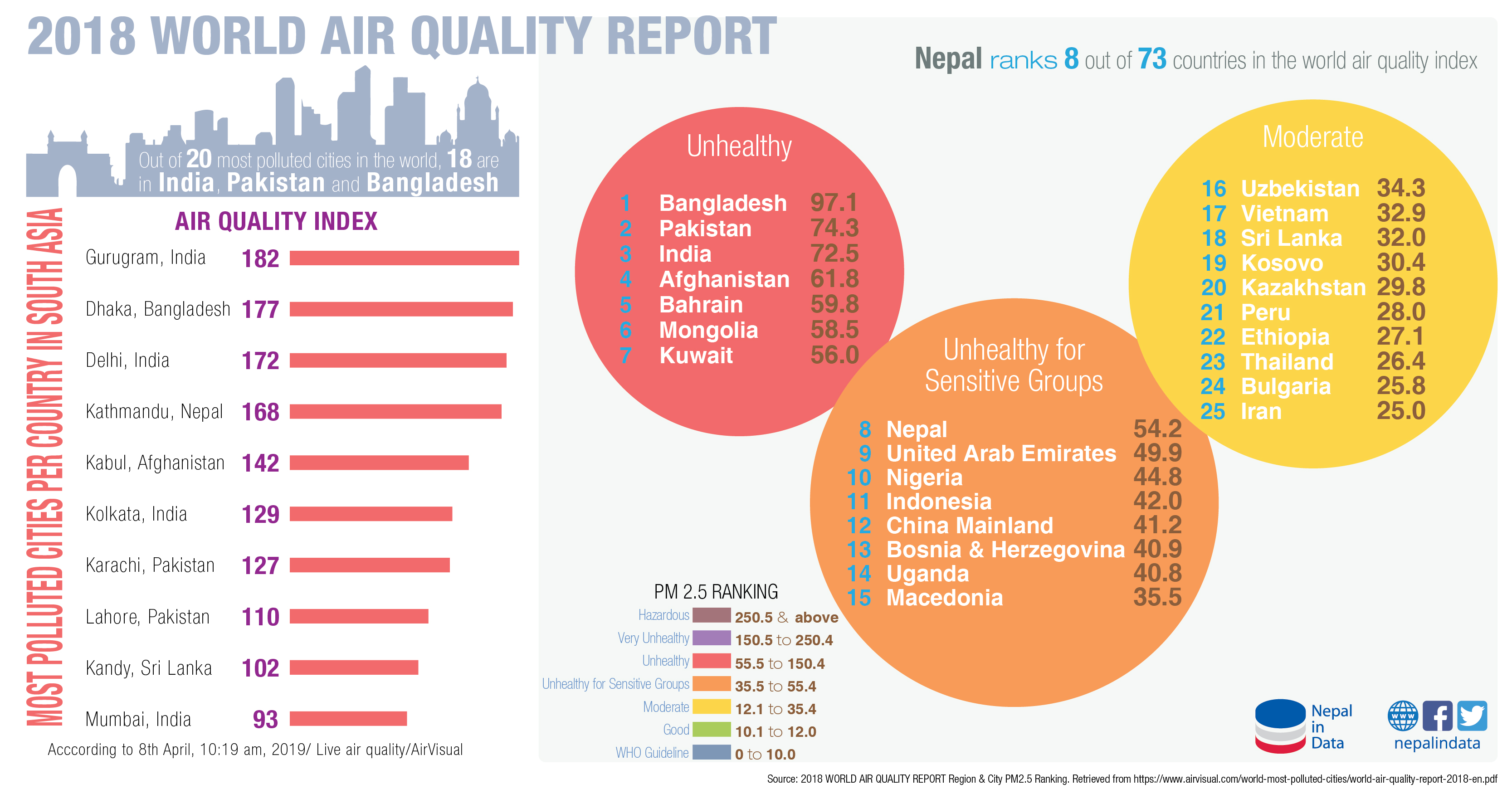 Meanwhile, the Delhi government has diligently been monitoring the same issue of air pollution and has instructed schools to be shut down for children's safety. There are several medical complications and dangerous consequences of having the level of air pollution in a city exceed the permissible limit.
Some precautionary measures that are advisable to protect yourself from the dangerous levels of air pollution in Delhi are briefly listed below:
Avoid Outdoor Exercise: While morning walks, or outdoor yoga is considered healthy habits to maintain, but if you are residing at New Delhi, it is better to opt for indoor exercises instead of activities in the polluted outdoors.
Use an Anti-Pollution Mask: It is recommended that you put on an anti-pollution mask, capable of filtering PM5 particles, every time you step outside to avoid breathing polluted Delhi air.
Ventilate Your Homes: Indoor air pollution is can be every bit as dangerous as outdoor air pollution. For this reason, it is important to ventilate your home via exhaust fans and dehumidifiers, especially if a family member is a smoker.
Have Healthy Food: Vitamin C, Omega 3 fatty acid, and magnesium reportedly help to prevent you from falling sick as a result of breathing polluted air. Besides these, increasing the intake of jaggery, in place of sugar, will also help in removing any pollutants from your lungs.
Avoid Public Transport: Avoid traveling daily by non-air conditioned buses which are congested with too many people and no proper circulation, or autorickshaws where you are exposed more easily to outdoor pollution. Even if you travel by private vehicles such as a car, remember to keep your windows rolled up, and buy a car air purifier if possible.
Buy an Air Purifier: Air purifiers are a real savior from Delhi's air pollution.
Effectiveness using of best air purifier:
One of the simplest solutions to prepare oneself in the face of life-threatening pollution is the best air purifier. Air Purifiers are one of the most effective technological innovations, and they are an essential buy for Delhi households now more than ever. The air pollution level is normally on the rise just before winter arrives, making the present time the perfect time for one to invest in an air purifier for their home, office or travel purposes. There are several trusted companies, from big brands to smaller new launches, which offer a plethora of air purifiers in the market for you to pick from. But there are a few things that need to be kept in mind before you choose the best air purifier.
Air Purifiers come in various types and sizes with various features catering to different consumer needs. First of all, you will have to decide the size of your room, electricity consumption of the device, filter replacement price, and certifications. Buyers should always verify if the best Air Purifier in concern is HEPA labeled. HEPA stands for high-efficiency particulate air. It is a technology which absorbs the particulate matter present in the air that the purifier is kept in. On the downside, HEPA filters need to be replaced regularly. Next, you will then have to determine the range of your device. The device's air delivery range should be over three hundred cubic meters such that it covers your room or office cabin. It is preferable for your air purifier to be under a hundred-watt power, in order to be energy efficient and save electricity. Keeping these factors in mind, here is a list of the top air purifiers you can buy to protect your homes and survive in Delhi's air pollution:
Xiaomi Mi Air Purifier 2: This Xioami device has an aerodynamic system that provides a CADR, that is, Clean Air Delivery Rate of 310 cubic meters per hour. It helps its users to avoid the particular matter, dust mites, and other ultrafine pollutants. The greatest advantage is that the device is cylindrically shaped such that it can work in three hundred and sixty degrees. It also provides a smart control system that enables you to operate it with a smartphone.
Kent Aura: This is a popular air purifier choice to install in your homes. The device has a HEPA filter that offers protection against PM 2.5 and SPM. It also comes with a carbon filter that helps eradicate foul odors. The Kent Aura is equipped with an inbuilt ionizer which either gets the ultrafine pollutants to stick to an electronic plate or else to the walls. It has a lower Clean Air Delivery Rate of 180 cubic meters per hour, so the device works well for smaller rooms. The Kent device also has an LED display that shows three colors (blue, pink, and red) depending upon the air quality levels. It also has three-speed levels.
Philips 3000 Series: This air purifier from the trusted house of Philips comes with an extra Nano Protect HEPA and AC filter. The Clean Air Delivery Rate of the device is 367 cubic meters per hour that makes it ideal for a very small space. The device claims to have a Vita shield IPS technology which is reportedly capable of eradicating pollutants of up to 0.02-micron size, which for reference is 100 times smaller than the PM 2.5. It has AQI lights of four colors, which gives the real-time PM levels present in the air. has an allergen mode, which can effectively get rid of airborne allergens such as the H1N1 virus.
Honeywell HAC35M1101W Portable: Equipped with an intuitive and responsive smart touch interface, this Honeywell device is user-friendly and easy to operate. It boasts of a big filter lifespan of up to 3000 hours. The Clean Air Delivery Rate of the Honeywell air purifier is 300 cubic meters per hour and it covers about 450 square feet, with a power consumption of 52 watts. This purifier offers good air circulation. Interestingly, it also comes with a convenient sleep mode that reduces the noise of the fan of the device.
Sharp FP-FM40E-B: This air purifier works effectively as a mosquito catcher as well as removing pollutants from the air. It comes with a plasma cluster that helps to remove the foul odors and toxic gases from both airs as well as the surface. It also helps in getting rid of pathogens, including viruses, bacteria, dust mites, fungi, pollen, and more. The area covered by this air purification device is up to 300 square feet and it approximately consumes 33 watts power. Additionally, this air purifier has been certified by 28 global laboratories attesting to its effectiveness and safety.
AirTamer A310: Best Air Purifier
While all of the above are credible choices of best air purifiers for your homes and office spaces, given the peak pollution level that Delhi is facing today, restricting protection from pollution to the inside of your homes is not enough. For that reason, it is essential to purchase and use a device which will ensure that you are breathing clean, safe air at all times. A top choice for this purpose is the AirTamer A310, which is a personal air purifier. You can wear it around your neck and simply take it anywhere with you, thus ensuring that you are breathing safe air no matter where you are. This device, exclusively distributed by GlobalKart, is also rechargeable, thus circumventing the hassles of filters to be replaced. The AirTamer air purifier has advanced ionic technology, by virtue of which it emits a stream of healthy negative ions, that gives the wearer approximately a three feet space of clean air, free of pollution. Unlike its contemporaries, the invisible bubble that the AirTamer creates around your head makes use of the negative ions to repel the atomic-sized airborne pollutants from your surroundings, leading to a cleaner, healthier, and effectively filtered air around you. On the top of the device are the brush bristles which guide the ions outward. The surface of the air purifier has lights that tell you if the device is working. The green light indicates that the AirTamer A310 is on and working. The AirTamer best air purifier has a runtime of over 150 hours. Adding to its advantages, it is energy efficient and is silent in its operation.
Comparing the features of the AirTamer with those of the best air purifiers listed before, we can safely conclude that there is no better air purification device to combat dangerous air pollution levels, especially if you are a resident of the national capital. Home air purifiers are effective up to an extent, but personal, rechargeable, best air purifiers provide you with safe air on the go, which is exactly what you need if you are living in a city as heavily polluted as New Delhi.
air pollution level in Delhi
Delhi's air pollution