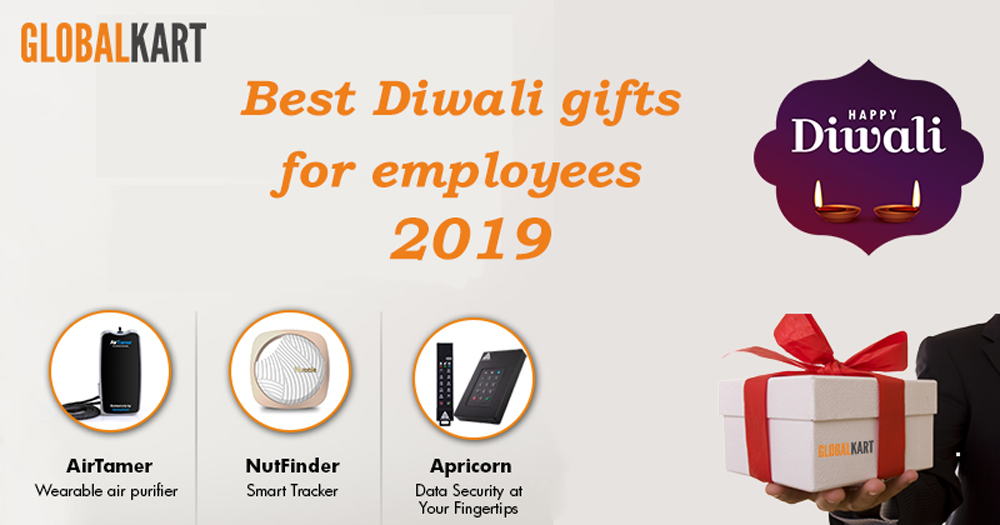 Best Diwali gifts for employees 2019
Diwali season is coming and everyone is busy looking for a perfect gift for their friends and family. If you're an organization, you must be looking for best diwali gifts for employees. Business or corporate gifts could be very difficult to choose as you need to select one item that is suitable for everyone and it should reflect that you care for your employees and consider them a family.
So, we are here to help you find an appropriate gift for your company employees. Below are few products by GlobalKart to choose the best Diwali gifts for employees.
AirTamer A310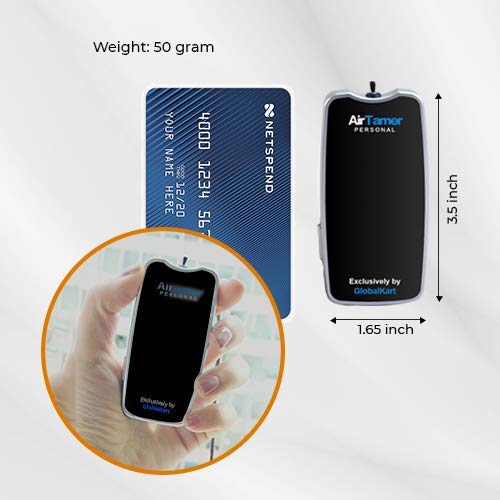 AirTamer is probably the best gifts for employees of any organization as it is a personal and wearable air purifier that will protect them from air pollution, smog, viruses, passive smoking, etc. It works on advanced ionic technology where approximately two million ions are emitted that pushes away pollutants and creates a 3-feet bubble of clean and healthy air around the head of the user. AirTamer could be easily charged with the provided USB cable and a single charge lasts for more than 150hours. This is the best way to tell your employees that you care for their health and wellbeing. They can use it even in offices to protect their health and prevent themselves from falling ill. Also, if any of your employees has any pulmonary disease, it would be a magic device for them.
Nut Trackers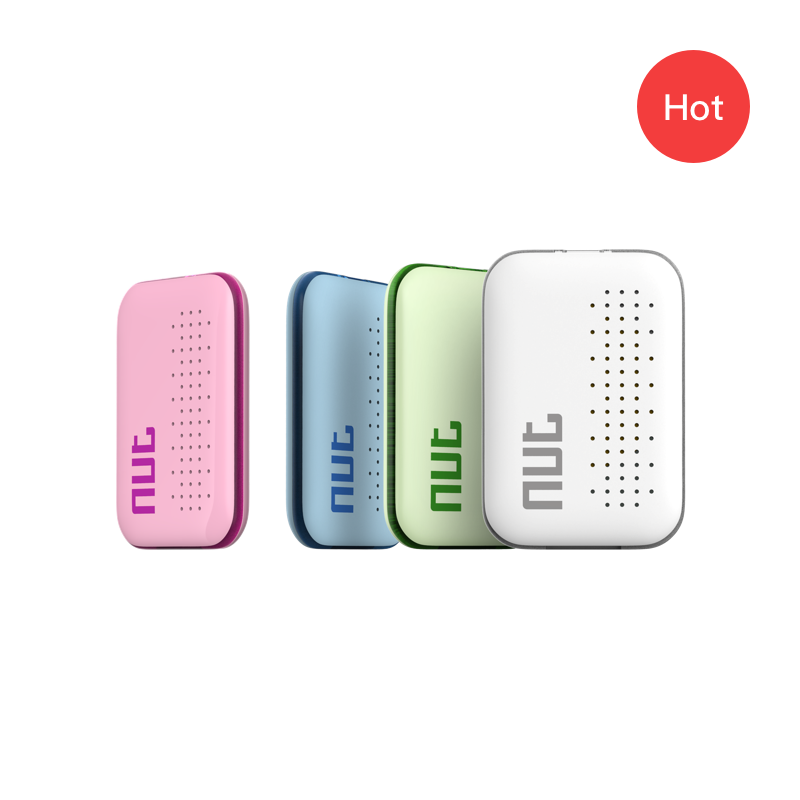 It is one of the most affordable and convenient gift to choose the best Diwali gifts for employees. Nut tracker range has three products- Nut Mini, Nut Find 3 and Nutale Focus. All the three trackers help in tracking any lost item or any of your essentials that are left behind and comes with replaceable battery. In simple terms, it is the best Diwali gifts for employees as they will no more have an excuse that they lost their keys or phone as the button on Nut Find 3 and Nutale Focus helps finding the phone. One can simply attach any of the Nut trackers to an item or just put in the pocket of a bag or wallet and can simply declare it lost on the Nut app. The bidirectional alarm beeps both the phone and the nut to help in locating the misplaced items within seconds. Also, the app tells you last disconnect location which shows location of the Nut where it got disconnected.
Equa Smart Water Bottle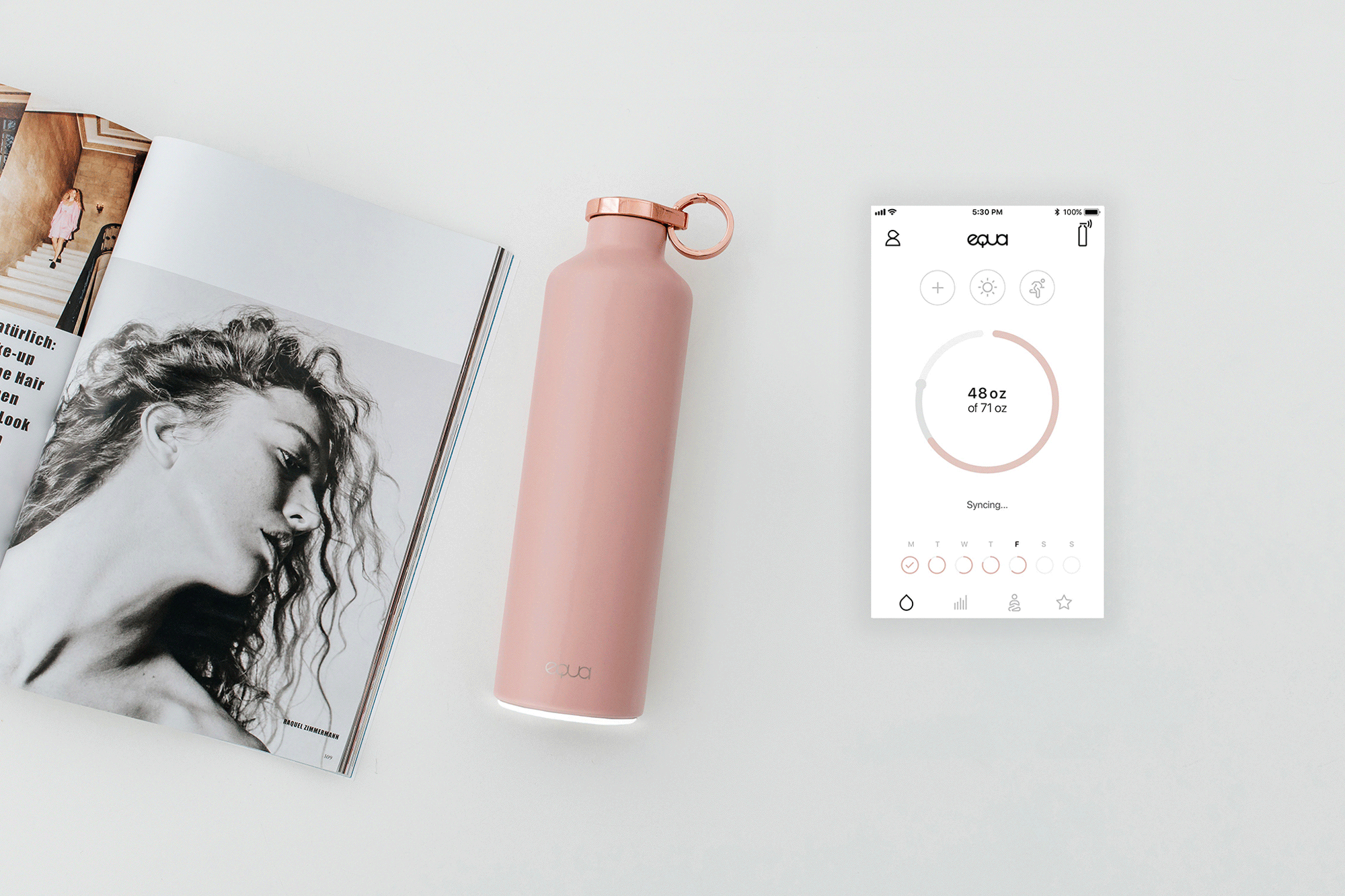 What gift would be better than a smart bottle that would keep your employees hydrated all day? For anyone to work peacefully, effectively and efficiently, it is important for them to drink enough water every day to keep going. Equa Smart Water Bottle is made of high quality stainless steel and comes with an LED glow reminder attached at the bottom which glows to remind the use to drink water. It connects to the user's phone (Both android and iOS) via an app that makes a personalized plan according to his/her lifestyle. The app also tracks and monitors the daily water intake so that you know when you missed meeting the daily water requirements. The tracker can be easily charged with the provided USB cable. Talking about the looks of EQUA, it looks super stylish with its metal ring and pure marble top and is super easy to carry.
Breo iSee4 Eye Massager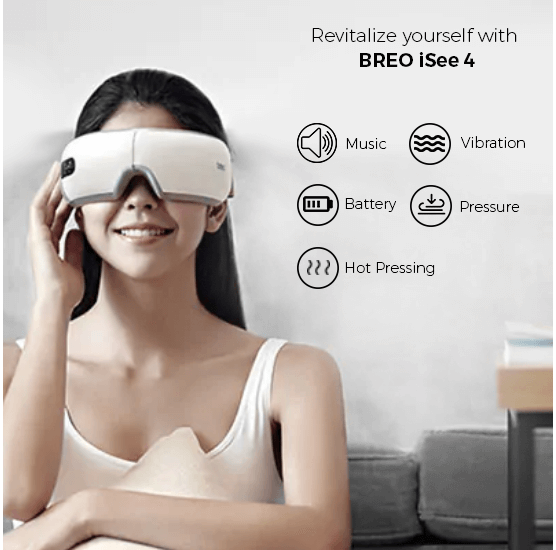 We all know that today's work means computers. Almost everybody's job requires sitting in front of a laptop or a computer for a whole day to do the work and surely that tires the eyes of your employees. Breo iSee4 is the best Diwali gifts for employees as it is an extremely comfortable and 180 degrees foldable eye massager. The smart and digital massager adopts intelligent air pressure, vibration and heat compression massaging technology. The unit comes with a built-in music player with pre-recorded nature sounds to further relax you. It has three different massage modes- Sleep, Low and High which helps you relax your tired eyes. iSee4 also provides relief to eye strain, dry eyes, sinus pressure and headaches. It is rechargeable and can easily be folded to fit into the included black travel case.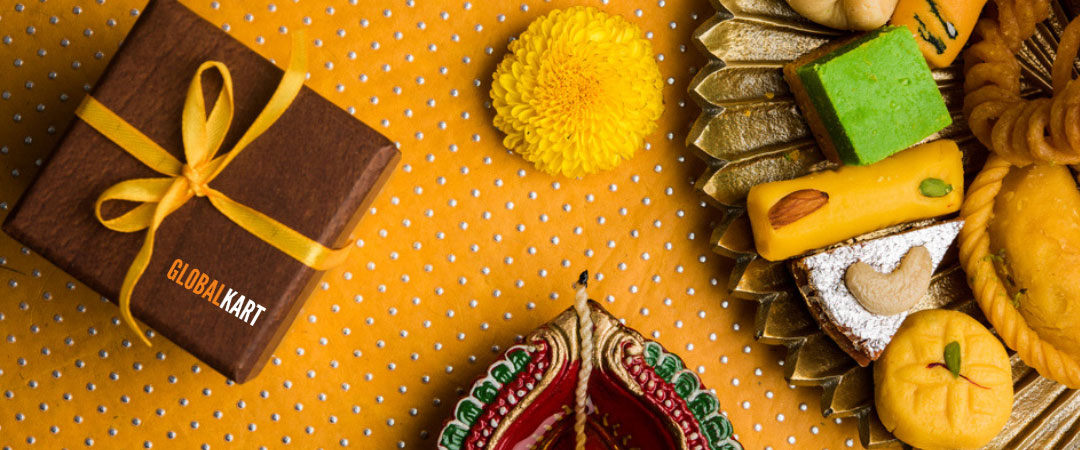 These are few amazing gifts ideas that are way ahead in technology and would surely impress your employees and would help them realize that their organization respects them and cares for them. These are out-of-the-box gift items that are useful for daily life unlike the gifts that bare come in use and have become really old fashioned. You can find all of the above products exclusively on GlobalKart. Not to mention that all of the products are highly popular and appreciated in global market and hence it is very essential for every organization to gift something that is unique and helpful at the same time. So, shop any of the products to make this Diwali a 'happy' one for your employees.
AirTamer A310
Best Diwali gifts
best Diwali gifts for employees
Breo iSee4 Eye Massager
Equa Smart Water Bottle
Nut Trackers