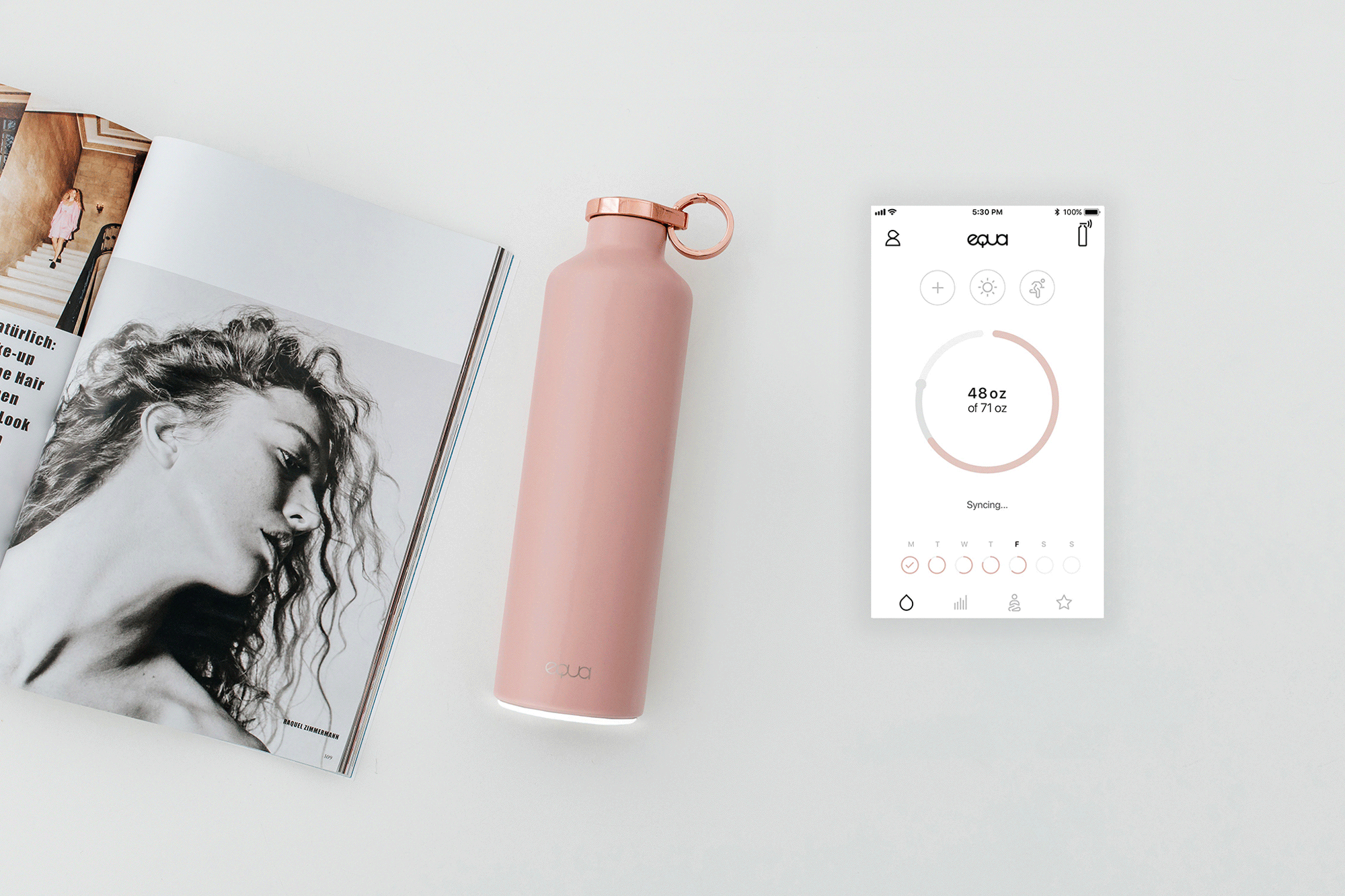 Best Smart Water Bottle for 2019
TIME TO DRINK WATER!
We all are living a busy life and all we need is a machine or a device that can help us save time. Today, we look for a quick and easy solution to all our problems. Everyone is just running tirelessly to win the race without caring for their health, lifestyle and body. But, it is really harmful for you and your body. Because of work and tasks we are sacrificing our basic needs as a human and that is water.
Water consumption is crucial for human body as it is a known fact that 55-60% of an adult human body consists of water. On an average, one should drink 3-4lts of water daily to stay hydrated. Water does not only keep you hydrated but also keeps you fresh. It helps in smooth functioning of your body like digestion which helps you maintain your overall body weight. But do we give so much importance to our daily water intake? No, we don't! Probably, most of us drink water only when we feel thirsty and even worst, we prefer sodas over water which is very dangerous. Soda does not hydrate you rather it increases the water requirement in your body. Hence, we should all have a glass of water in every 2hrs if we want to stay healthy.
Now, the question is how will we remind ourselves to consume water at regular intervals? Well, here too, technology is there for your rescue. New smart bottles are becoming really popular in markets and among those, the best smart water bottle for 2019 is EQUA smart. Let's go in detail to analyze the features of this life saving technology.
EQUA SMART WATER BOTTLE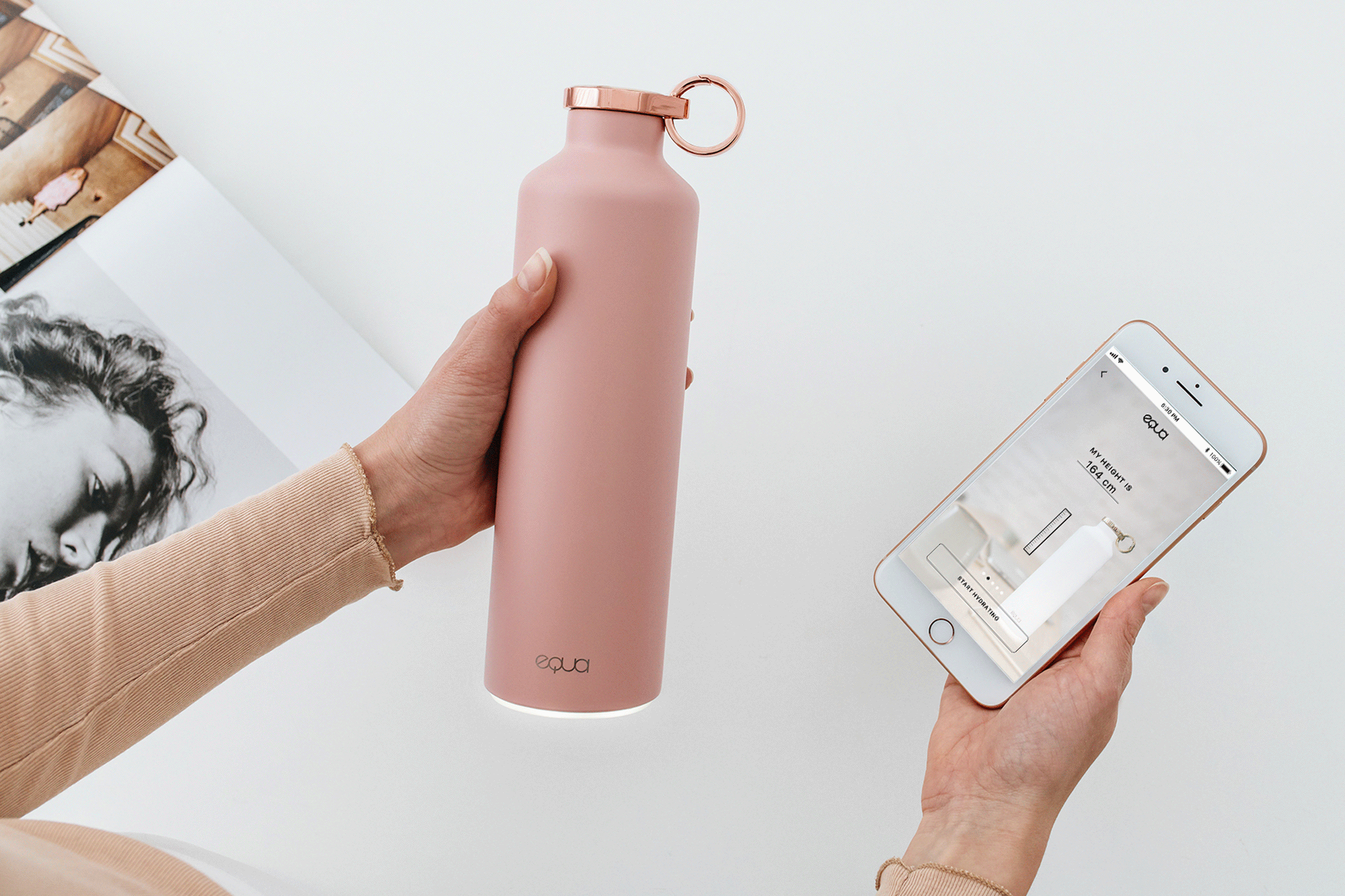 There are number of features that make Equa the best smart water bottle to keep your lifestyle healthy. Unlike normal steel water bottles, it tracks and monitors your daily water intake and the LED glow reminder at the bottom of the bottle glows every time you need to drink water. Observing the blinking patter, it glows once when your body is hydrated and you can skip drinking water and it glows thrice to tell you that you need to drink water at that point. This bottle simply connects to any android or iOS device via its app that actually tells you how much water you have consumed. It also keeps a track of your daily water intake and tells you on which day you were able to complete your water goals and on which day you could not. Also, it is smart enough to set your water consumption goal according to your body and lifestyle. On setting up the app, you are asked a few questions regarding your daily work activity, etc. so that it can analyze how much water is required for you to drink every day in order to stay hydrated.
Talking about the looks and style of the bottle, EQUA has pretty impressive style. It is not just features but also looks that make it the best smart water bottle for all age groups. Its classy exterior and real marble top comes with a metal ring that enhances the overall look of the bottle. It is made of high quality stainless steel that keeps water hot for up to 12h and cold water for up to 24h. The smart water bottle has a capacity of 680ml and comes with limited one year warranty. The tracker is detachable and could be easily charged with the provided USB cable.
STAY HYDRATED!
So, now you have no excuse left to skip your required water consumption. All you need to do buy Equa, connect your phone and fill your water bottle. Rest is Equa's job to remind you to drink your water. It is a healthy lifestyle coach that comes handy!
buy Equa
Equa
Smart Water Bottle
steel water bottles