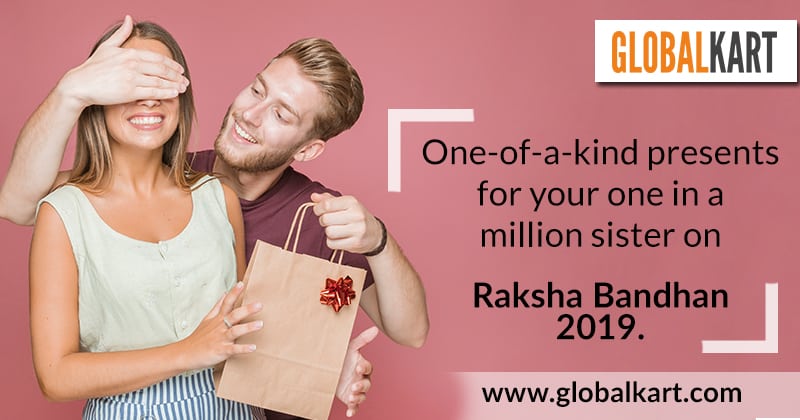 An Innovation Selection for Raksha Bandhan 2019
If you haven't yet picked out a Raksha Bandhan gift for your sister, here are some fascinating ideas for you. All the products mentioned in the post are exclusively available at India's novelty worldshop, GlobalKart. With no further ado, let's get browsing.
AirTamer Air Purifier: The AirTamer A310 is an electrostatic personal air purifier, compact and quintessential in today's age of increasing air pollution. Its silent operation and absence of filters to clean or replace, along with a runtime of over a hundred and fifty hours and its rechargeable battery will make this wearable air purifier

extremely convenient and an invaluable addition to your sister's daily routine.

With its

attractive design and state-of-the-art electrostatic purification system, the AirTamer not only makes an innovative present but it also encourages a healthy lifestyle.
Nutfinder Smart Tracker: Another viable choice is the Nutfinder. Surprise your sister with the world's smallest live GPS tracker. Compact and powerful, Nutfinder is a user-friendly and simple solution for real time positioning that enables you to keep track of pets, bikes, luggage and more. With its ample advantages, this is sure to be the

best gift for your sister on Raksha Bandhan.
Aegis Devices: The Apricorn Aegis Secure Key is an award winning hardware encrypted USB-storage device, the first of its kind in India. It has programmable PIN protection and a self-destruct button if ever a physically compromising situation arises. This device will help your tech-savvy sister store any and all confidential information with no worries about data security.
For more such unconventional presents, visit our website. Team GlobalKart wishes you a joyful Raksha Bandhan 2019!
Raksha Bandhan