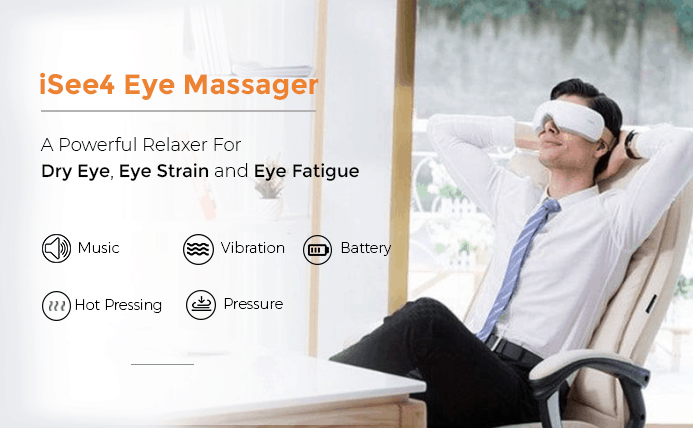 The Benefits of an Eye Massager
Whether you sit at home holding your phone all day or work at your office facing the computer screen, you are straining your eyes. Our eyes help us achieve so many things but still, nobody knows why they are taken for granted. To treat your tired body, you take regular body massages; to release stress and headaches, you go to salons for amazing head massages but what do you do to relax your eyes that work non-stop for you? Nothing, right?
Massaging your tired and dry eyes is as important as massaging your tired body. Just sleeping or closing your eyes for a few minutes isn't sufficient for them to get the proper rest that they deserve. It is not commonly known but stressed or strained eyes lead to severe headaches and hence it is very important to massage your eyes.
There are many exercises that are available on different youtube channels or blogs but honestly manual eye massage isn't that helpful. Luckily, there are devices available in the market that helps in treating your eyes. Breo iSee4 is one of the latest technologies that are helping many in getting rid of eye fatigue. Many gadget reviewers have called it one of the top-rated products that work on amazing technology to bring peace into our lives. Let's know more about the amazing and loveable eye massager.
BREO ISEE4 EYE MASSAGER- A RELIEF TO MODERN DAY STRESS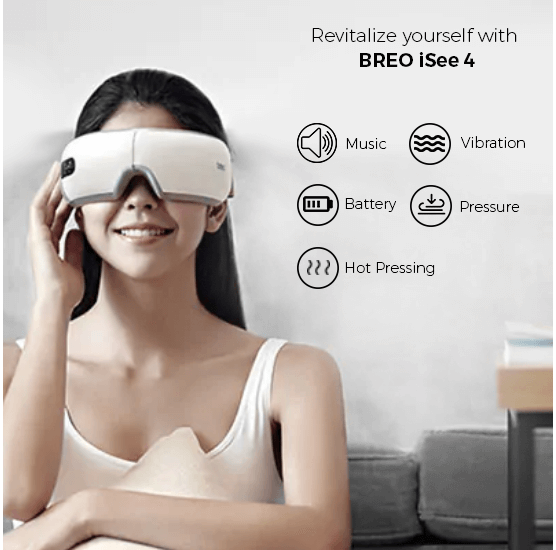 Breo iSee4 eye massager is really comfortable as it is 180º foldable and fits perfectly around the eye region to relieve stress from your eyes. We can definitely call it a smart and digital eye massager as it adopts intelligent air pressure, vibration and heat compression massaging technology to relax your stressed and tired eyes. Can you guess other than amazing but light heat massage what can help you relax? Yes, this wow-able device comes with an in-built music player that has pre-recorded nature sounds that helps you relax further. Isn't it the perfect partner that your eyes were always looking for?
Talking about the technical behavior of the eye massager, it is completely wireless and has three different massage modes- Sleep, Low and High that help you relax your beautiful eyes. Sleep mode is very mild so that you can fall asleep and it repairs your eyes while you are dreaming and Low mode is a bit more heat and pressure that helps treat your eyes without making you fall asleep. Similarly, in High mode, the device massages your eyes with more heat and pressure so that you can relax them quickly and get back to work.
This eye massager is so great that you can use it simply during your lunch break or when you feel that your eyes aren't able to look at the screen anymore. It can be your best friend during work that helps you relax in 5mins without disturbing anyone. It is great to note that Breo iSee4 also provides relief to eye strain, dry eyes, sinus pressure and you can also call it the best remedy for headache. Its extremely relaxing massage that also hits the pressure points around the eyes makes it suitable for using it as a remedy for stress migraines. You can easily it with the provided USB cable and it can easily fold to fit into the included black travel case.
Below are some of the amazing features of Breo iSee4 Eye Massager-
An eye massager with intelligent air pressure technology.
Three massaging modes- Sleep, Low, High.
It has built-in nature music to further relax you.
Breo is wireless and 180 º foldable.
It helps relax tired eyes, dry eyes, headaches, and stress migraines.
The unit can be easily charged with the provided USB cable.
Breo iSee4
Breo iSee4 Eye Massager
Digital Eye Massager